Guide: Find the right construction management software!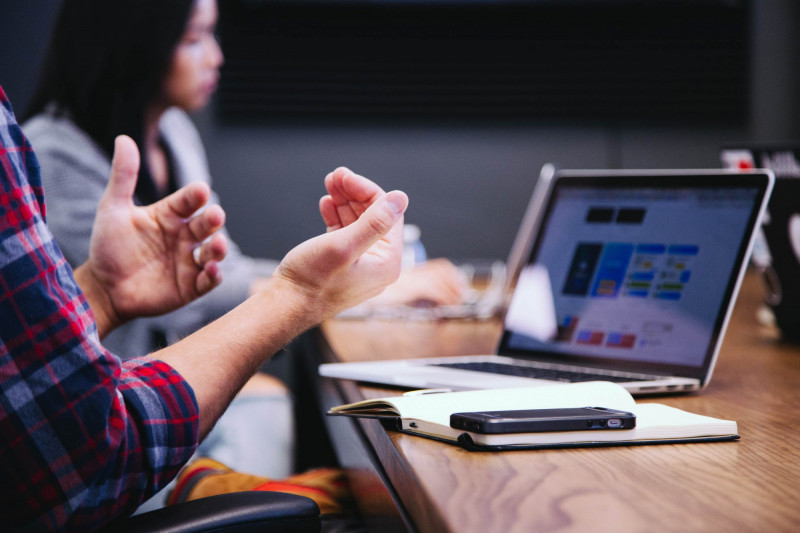 What is a construction management software?
Construction management software are applications or computer programs that have been developed specifically for the construction industry and are designed to help you better plan, organize and coordinate your day-to-day work. The focus can be on different areas such as controlling, project management, supplementary work, employee management or compliance.
More precise goals can be to have a better tracking of construction costs, a better agreement and coordination of all trades or more construction site safety and risk minimization.
There are a variety of construction management tools and no matter what company or field you are in, there is most likely a suitable application for you.
Why should I use construction management software at all?
Construction projects are becoming more and more complex
When realizing a construction project, many different trades have to be included in the planning and complex processes have to be coordinated. The use of digital construction management systems offers great potential for optimizing processes on the construction site.
Modern construction companies must be innovative
In terms of digital measures, the construction industry is in last place in an industry comparison, and the gap between companies that are still largely analog and those that are digitized is widening.
Paper, spreadsheets and analog working methods have had their day
Notebooks, paper and spreadsheet programs have been reliable management tools for construction companies for decades. Using one or more Excel spreadsheets to keep track of your data sounds like the right choice at first. This solution costs hardly anything, is quick to use, and easy to edit and share. However, only as long as you don't need to add a lot of data. If your database grows, errors can easily creep in and it becomes difficult to search and find the data you need. As soon as several people work on a table and make changes, more problems can quickly arise. Which is the most current version? Has all the data really been merged properly? In addition, transferring the analog data into your spreadsheets eats up a lot of time and is enormously time-consuming.
What are the benefits of construction management software?
In addition to immediate benefits such as time and cost savings and compliance through better documentation, there are longer-term benefits such as lower construction costs, fewer defects, improved customer satisfaction and increased profits. Often, these benefits increase greatly over a longer application period. Therefore, keep an eye on what is known as return on investment (ROI), or the percentage relationship between investment and profit. Often, you will have to make a larger initial investment, but this will pay off over a longer period of time.
Not every company necessarily needs construction management software - sometimes it doesn't make sense to invest in a construction management platform. Determine your goals and the added value you want to achieve and don't use construction management software just because it's becoming a trend or you feel you have to.
Why not develop your own software solution?
Simply because it is no longer necessary. Many construction companies have tried to develop their own solution because there were hardly any useful applications in the last 10-20 years. Nowadays, however, there are many good programs for various use cases.
Developing your own software eats up resources and distracts from the main task of your company. Concentrate on your core competences, like building houses, hotels, roads, bridges, tunnels and many more.
However, don't worry, it's not about making your IT team obsolete, but to create space for them to take care of use cases where their own solutions are needed, such as internal developments and interfaces to controlling or in building information modeling (BIM).
How do I find a suitable construction management software?
These days, there are more and more construction software tools that cater more and more to individual needs. Being spoiled for choice is something that construction companies should be happy about, but it also means that you should do a little more research to find the right tool for you.
What are you looking for?
Try to clearly identify what you're looking for. Do you need software for current problems or new innovative solutions and impulses? Are you looking for something specific or more of a general approach?
Fire up your search engine (Google, Bing, etc.) and search for appropriate keywords
A simple search in the search engine of your choice can already give you a first overview. Try to use keywords as precise as possible to describe your problem or requirement. Companies that pay for advertising or have a good search engine ranking show up directly in the top search results, for other results you may have to navigate one or two pages through the search results. Use keywords like "software", "digital" in combination with your search to get more accurate results.
Share experience, trade shows & construction conventions.
If possible, ask colleagues or people in your network about their experiences. This exchange can be very helpful, as you will quickly get practical recommendations on what works well or poorly with certain system.
Do you want to discover new solutions or get a better picture and contact software companies directly? Why not visit a trade fair or construction congress such as
BAU (Munich)

digital BAU (Cologne)

Tech in Construction (Berlin)

EXPO Real (Munich)

bautec (Berlin)
Request a product presentation and if possible test the application
Software companies nowadays almost always offer you the opportunity to get to know their product by means of a product presentation or a free trial period. This way you can make sure that your requirements match the strengths of the software.
Such free trial periods are not designed to reveal to you the full potential of its use or to provide years of insight. The complete value of a software will only come through the continuous deployment of your data sets and with the duration of use. However, actively use the time and ask questions of the vendor to find out if this software can ultimately solve the problem you are trying to solve.
What should you look for in software solutions?
Go for the cloud
Until around 2010, local use or licensing for local use of software was the norm. Nowadays, cloud computing, i.e. the provision as well as use of IT infrastructure such as software, storage space or computing power via the Internet, is the de facto standard. The advantages are overwhelming. You no longer have to worry about security or application backups, and you can access your data anytime and from anywhere. In most cases, Internet access and a web browser are all you need for access. In addition, you have no investment costs for servers and hardware, and running costs are usually much lower. However, it is important that you are satisfied with the provider's security and privacy policies.
Privacy & Data Ownership
Construction management software providers must ensure that your data is secure both inside and outside the system and is only used for its intended purpose. Due to the GDPR, the purpose of the processing as well as external contracted data processors must be well defined and specified. As the client, you should also conclude a contract for commissioned data processing (AV/AVV) with the contractor.
Ease of use
Remember that you may be using the software on a daily basis - so the application should be clearly structured and easy to use. Training, tutorials and education are important and can help, but you should be able to use the application without a computer science degree. If you are not the only user of the application, also keep in mind that even non-tech-savvy users should be able to cope with it.
Where to go...
Do you go for an established company or a dynamic startup? A corporation offers a bit more security and usually very comprehensive and already proven software solutions. Startups, on the other hand, usually have more innovative products, fresh ideas and comparatively a very high speed in releasing new features. Many startups are very open to feedback and thus you often have a greater influence on the co-design of the tool here. If you are interested, you can simply ask what features are on the agenda in the future and ask to be sent the roadmap.
The costs and added value
Nothing is free! Therefore, if software is too cheap or even offered for free, pay attention to whether there is a catch. Take a look at the terms and conditions or terms of use. The development, maintenance and further development of software costs many millions of euros. It would certainly not be in your interest if data were to be resold.
Adding value to your construction projects, on the other hand, can take many forms. Remember that saving time by using construction management software is especially important. For example, saving time or reducing the number of supplements or defects is relatively easy to quantify. In contrast, benefits such as more satisfied customers or complete documentation are not so easy.
How do I know if the construction management software is right for my company?
Integrating a new process into your company is always an important decision that you should take the time to make. First, you should define your goals.
The following questions could help you to evaluate if the use of a construction management software makes sense for you:
What do you want and can you improve?
Could you make more profit?
Could you provide better service to your employees, subcontractors, designers, buyers, customers, investors?
Could you make better decisions based on past evaluations and reports?
Is it difficult to stay on schedule due to lack of communication and collaboration?
What software tools do you already have in place? Do existing solutions need to integrate with new solutions?
Consider whether you are looking for an all-in-one software or an isolated solution that solves only one specific problem. Both can have their advantages and disadvantages. Often all-in-one software is overloaded with functions or solves sub-problems only poorly, while it is also rather counterproductive to introduce a new tool for every problem or area. We would recommend that you look for solutions that meet your requirements and that they interact well with each other, for example via interfaces or integrations.
It is also helpful if you consider who the main users are. They may be able to provide you with important feedback if you include them in your decision-making process.
Introduce the right software
You have found a suitable application and made your choice? Now there's one big challenge left, integrating the software into your business.
Communicate the change with your team. Explain why you made the decision and what problems you want to solve with it. Make sure that everyone who is going to use the software knows how to use it and has had a proper introduction or training. Also make sure everyone knows who to contact if they have questions.
How long does the implementation take and until I can see benefits?
Your core focus is on your day-to-day business, so it is logical that there is little time to implement (new) software.
All beginnings are hard and you may need some stamina. But it is a common myth that it takes weeks to implement new software tools. Getting started with modern tools can usually be done in just a few hours. So it's best to ask the vendor directly how long the process will take, whether introductions, training and online tutorials are offered.
Due to good order books and often great uncertainty in this area, such topics are simply pushed back or even waited until the end of the fiscal year. However, this is usually the wrong approach, because it is all about saving your time and the earlier you take action here, the better. The best time to make an important change is (almost always) right now.
Often, it can be difficult to switch completely to a digital tool for a variety of reasons. For example, a hybrid approach is also a possibility, with which you work partly analog and partly digital - with the goal of replacing your analog way of working step by step with the software solution. Of course, you'll have to put in a little more effort at first, but it will pay off in the long run. However, it is important that you consistently use both parallel ways of working.
In most cases, you can see the advantages very quickly. However, how long it takes in individual cases depends on the tool in question, its use and your goals.