Sales & Selections
Make the difference!
Involve your prospects and acquirers at an early stage and thus raise your customer service to a new level. Present your company in a modern and innovative way.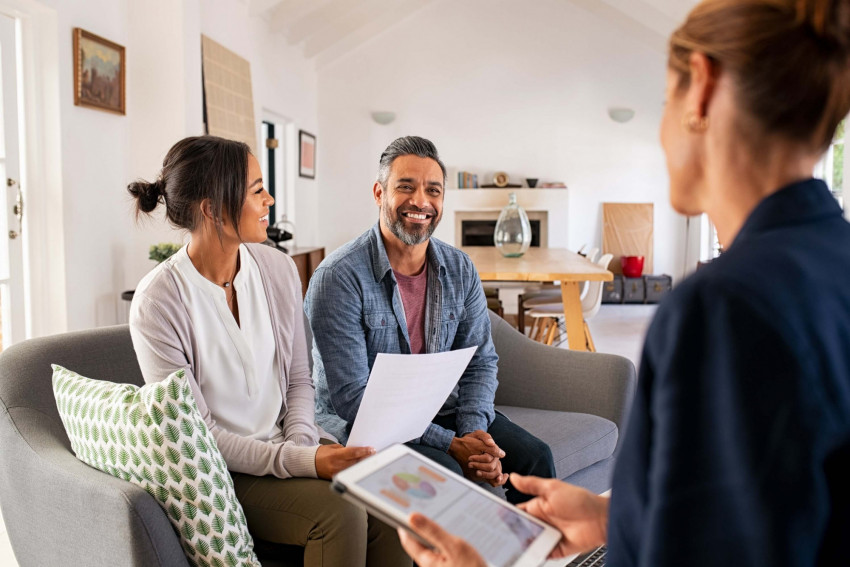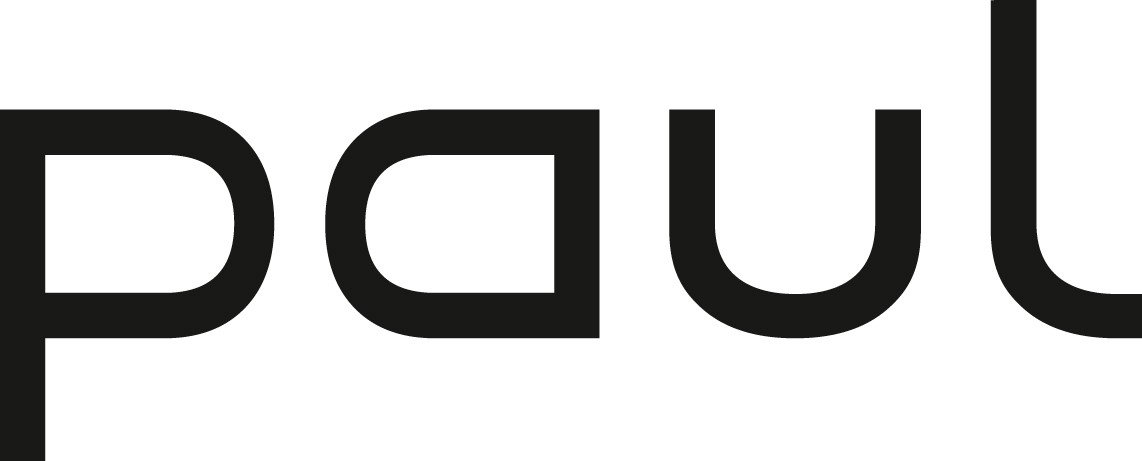 You and your team always keep track of which apartment has already been sold or which is still available.
Increase your customer satisfaction in the long term by actively involving the customer from the beginning to the handover.
Use Planstack as a digital file for you and your customers. With it, you have the right document at hand everywhere and at any time.
Digital acquirer management
Modern customer service
Select and qualify interested parties for the sales launch of your projects and perfect your acquirer management. Integrate your prospects into the project at an early stage and keep them informed about the progress of the project. You keep an overview of the status of all units, whether they are still "available", "reserved" or already "sold".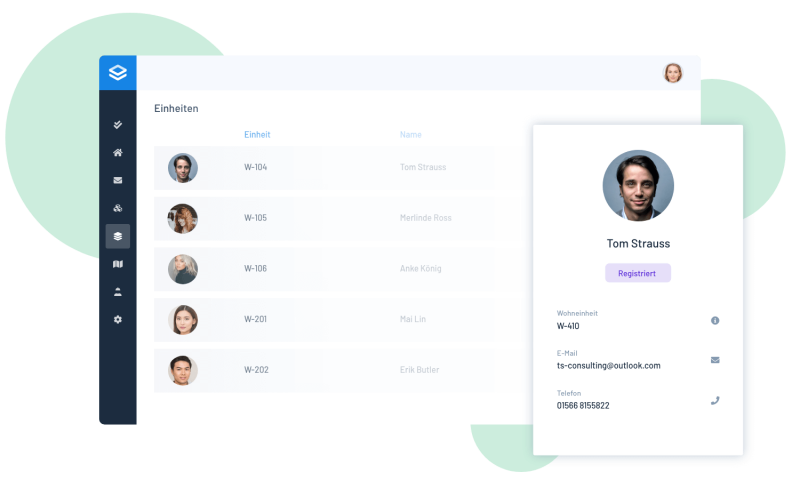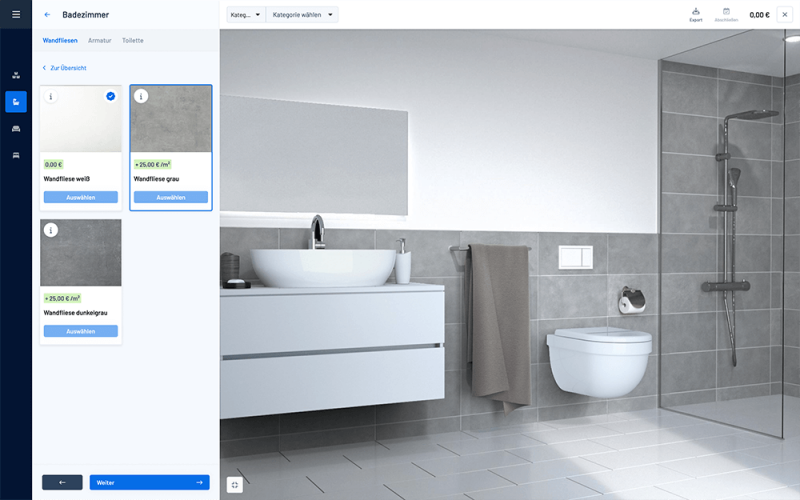 3D-Wohnungskonfigurator
Bring your selections to life
Let your customers (pre-) select digitally. With the integrated 3D apartment configurator, all desired combinations of wall and floor coverings, fittings, etc. can be tried out - and additional or reduced costs are always kept in view, just like in online shopping.
Customer portal
Manage your customers
Accompany your buyers from the first contact to the handover via the buyer portal in your company design. With stored dates and deadlines, your customer is always up to date and is guided step by step through the purchase process. All information is stored in one central location for you and your customer via an integrated chat and file storage.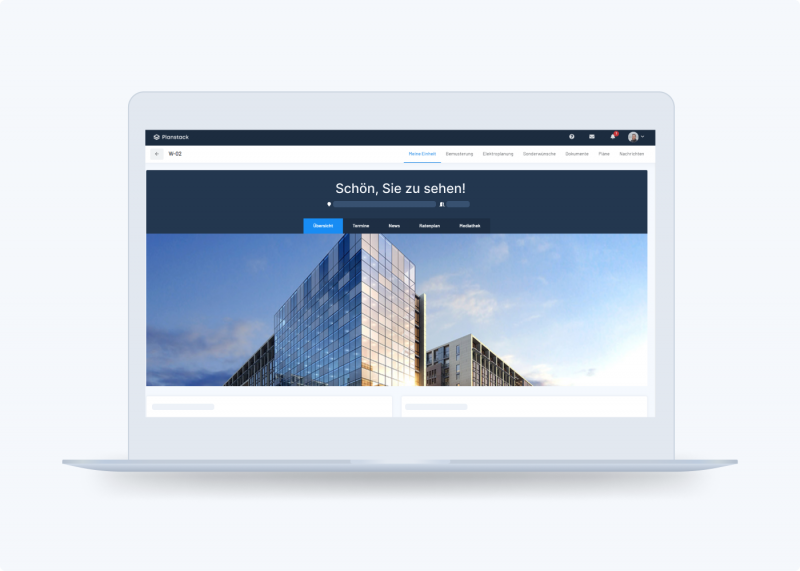 FAQ about project planning
Contractors create your individual selection sheet on Planstack and determine the products that purchasers can select at the end. Once activated, it is possible for future owners to select your interior products and keep track of additional or reduced costs. Once sampling is completed, an acquirer's selection is automatically generated as tasks and assigned to the appropriate trades.

Of course, this case is also covered. In the sampling sheet, you can specify for individual items whether a purchaser may add his own products here. You can then also directly enter additional/reduced costs for these requested products.

We have developed Planstack in such a way that all entries can be made by you, for example, even during a personal meeting. So you are not dependent on the use of the individual and thus still have all the information together in one place.
Get to know all functions
First have a look