Project planning
Successful projects need good planning
Communication and project management tools to help any construction company grow.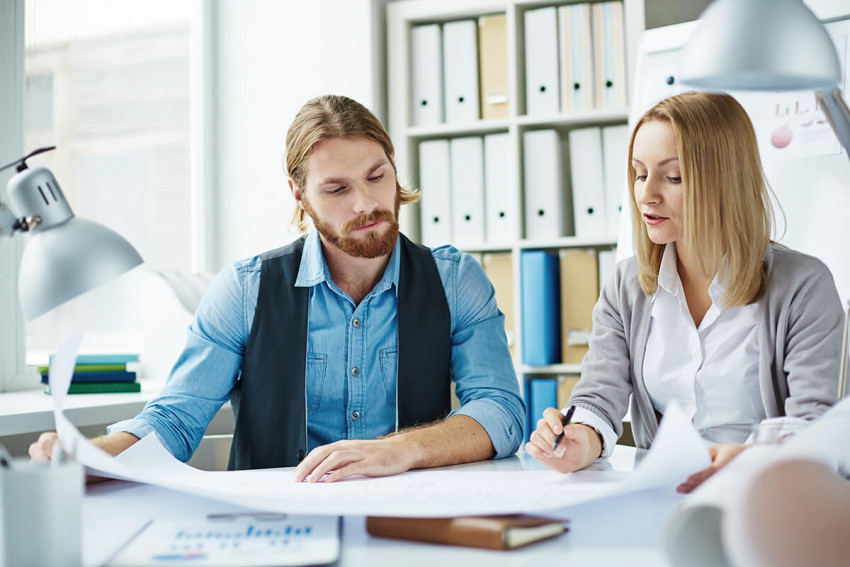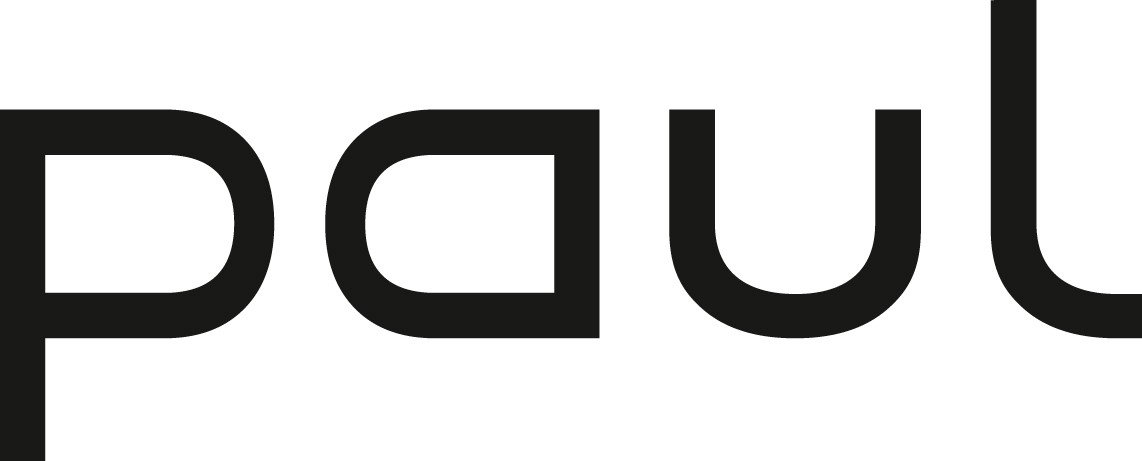 Whether you're in the office or on the road, the Planstack mobile web app lets you access your data from anywhere.
Fast provision of relevant documents
Invite external project partners to your project and provide them with all project info easily with Planstack.
Project room already from day 1
Especially in the early service phases of a construction project, it is important that all data, documents and information are properly filed.
Central project space
File, find, forward information
Regardless of the phase of the construction project, different parties need different information. So it's obvious that everyone should be able to access exactly the information he or she really needs from a central location.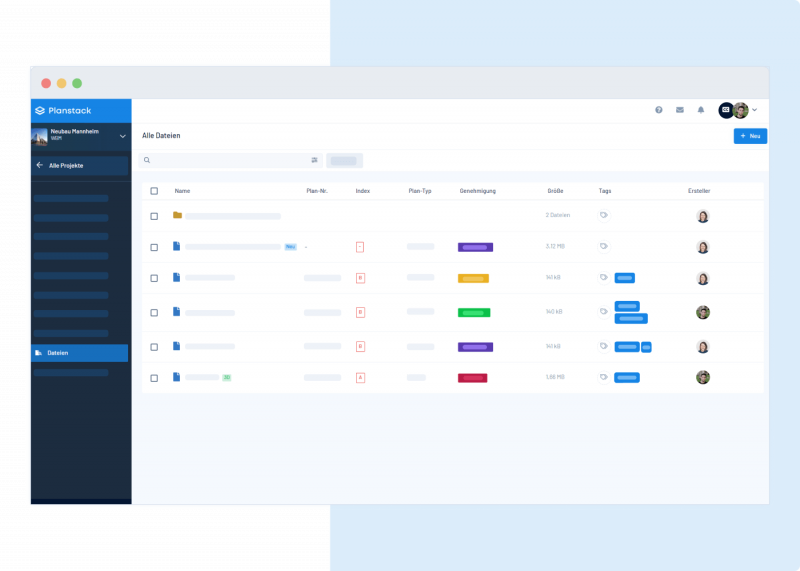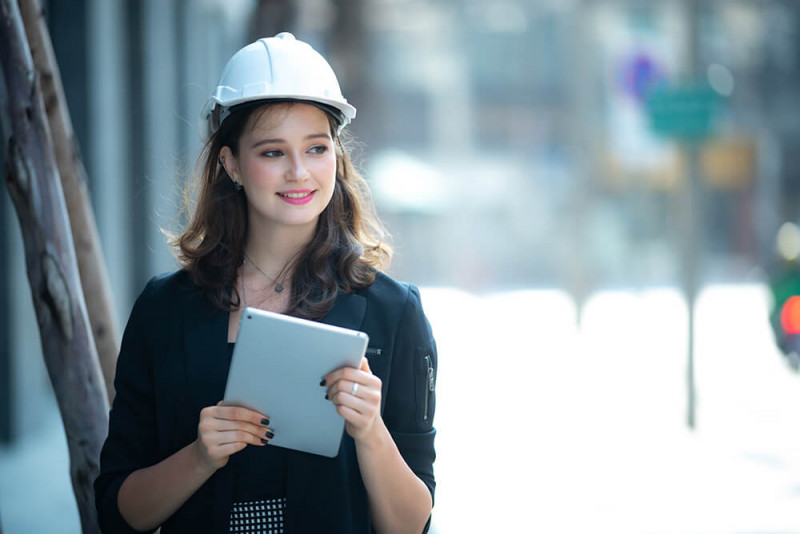 Professional appearance
Put an end to Excel and Co.
Modern projects require modern working methods: Microsoft Excel or Google Sheets can map many use cases - but as soon as several people work in them at the same time, these software applications quickly reach their limits. Set up your construction project in a modern way and avoid planning and coordination errors with Planstack.
Save time
Reduce administrative work. Act faster.
Benefit from automatic task assignment to the participants. Conveniently track the progress of the work and stay informed as soon as an acceptance can take place. If an implementation proves to be deficient, rework can be easily ordered via Planstack.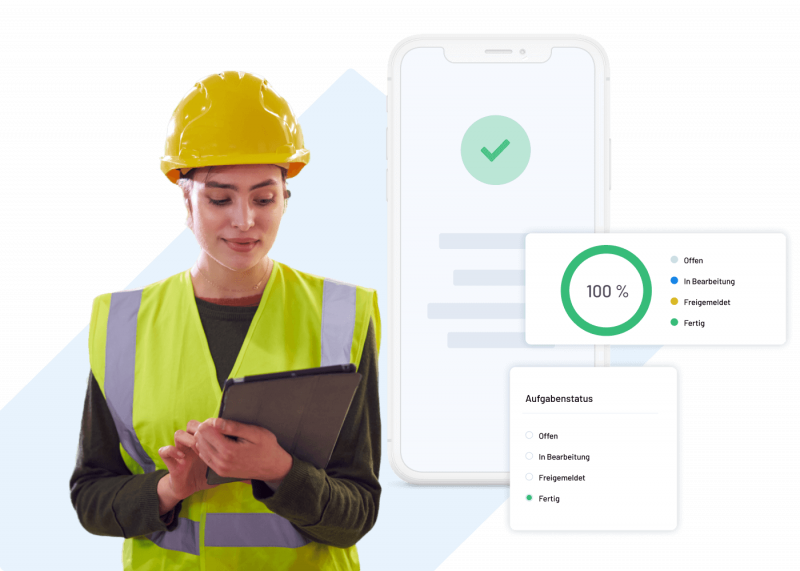 FAQ about project planning
A digital way of working still has a number of advantages over an analog one. This also applies to project planning. Information is centrally located in one place, changes can be tracked, and coordination is easier.

A clear "red thread" is absolutely necessary for project planning. In addition to project management, a team is needed to drive the success of the project. In order to keep track of all to-do's, dates and deadlines, digital tools are indispensable in today's world.

Digitization opens up completely new opportunities for further development in project management. Project teams are often distributed across different locations, home offices, countries or time zones, and planning requires more flexibility. To ensure the economic success of a project, reliable project management is still indispensable: from planning to execution to completion.

The term collaboration has its meaning in the English language ("Collaboration") and means "working together". Collaboration tools are therefore tools that support or simplify the collaboration of several project participants within a project.

Planstack is also a collaboration platform, as it integrates multiple stakeholders and makes it easy to share information with each other.
Get to know all functions
First have a look