Task boards
Task management: work together in one tool
Task boards create a high level of transparency about the status of all open tasks and also promote collaboration.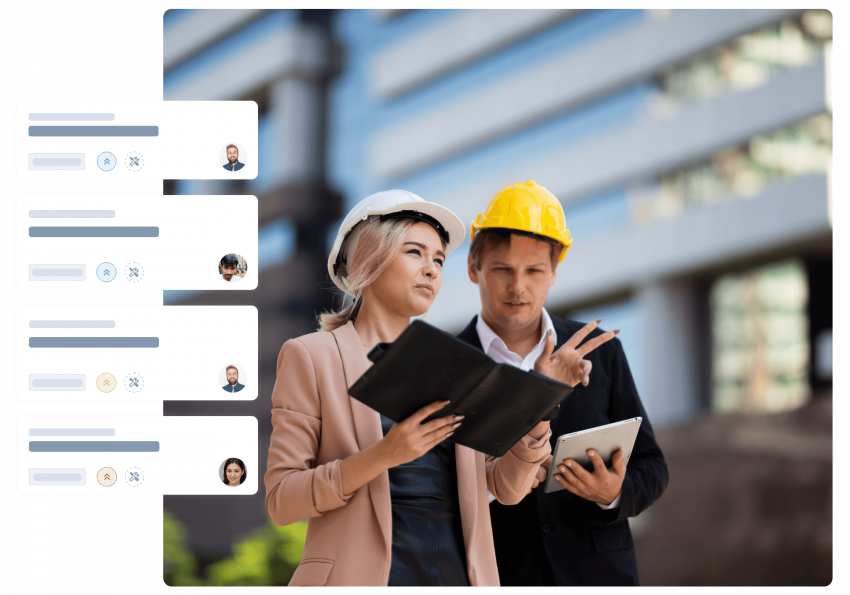 Work together with all project participants in real time. Tasks or tickets can be assigned directly to trades or persons.
Minimize errors and misunderstandings: Each task contains exactly the information your project partner needs to process and complete it.
Project progress at a glance
The task management in Planstack gives you a real-time overview of the progress and processing status of your construction site.
Agile project management
Transparency in task management
Our standardized processes are based on years of experience and the knowledge of our customers in construction project management. The Kanban view helps you to identify bottlenecks at an early stage and to act quickly. But you can also create your own, individual processes with just a few clicks and work through them digitally and in a team step by step using Planstack.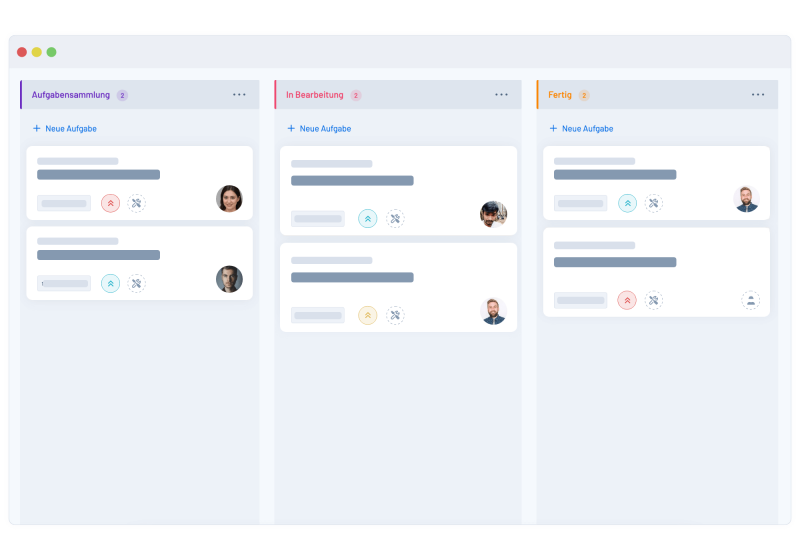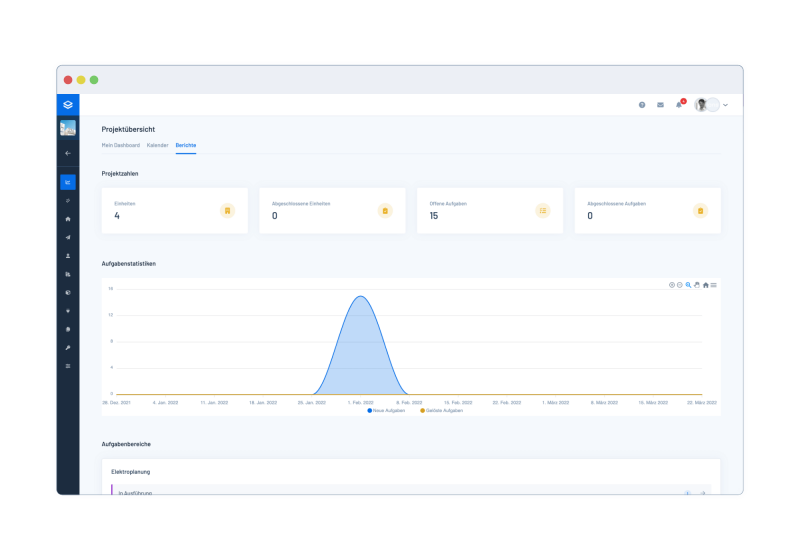 Site documentation
Your digital construction file
The documentation and traceability of the construction work is an important building block both during a construction project and with the start of the warranty phase. Therefore, every activity and processing is automatically documented for you. This means that you are always on the safe side.
Automatic task assignment
Construction site management made easy
Tasks are partially assigned automatically to the corresponding trades. Conveniently track progress and stay informed as soon as acceptances can be made. If a job is defective, you can assign this task to the trade for rework with just a few clicks.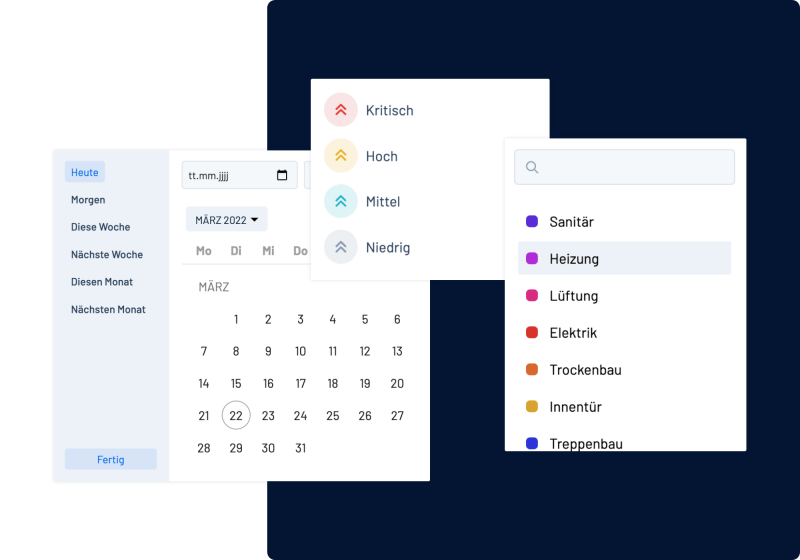 Learn more about Planstack
Frequently asked questions
A Kanban board provides an overview of the tasks that arise in the project. By means of columns and so-called cards (=tasks) you can visually represent workflows.

In our construction project management you have an overview of all pending tasks of a construction project.

Each task contains information about the execution, the place of execution, the responsible trade and, if required, also start and due dates. With the help of a defined sequence, each task can be processed step-by-step with all project partners.

By standardizing the processes, they can be executed faster and more efficiently. Not only does this save you an enormous amount of time, but all actions and activities are traceable and centrally available at all times.
Get to know all functions
First have a look