Electrical planning
Interactive electrical planning
Plan the electrical installation with your customer directly online in the floor plan. Analyze deviations from the standard with one click and offer your customer planning and cost transparency.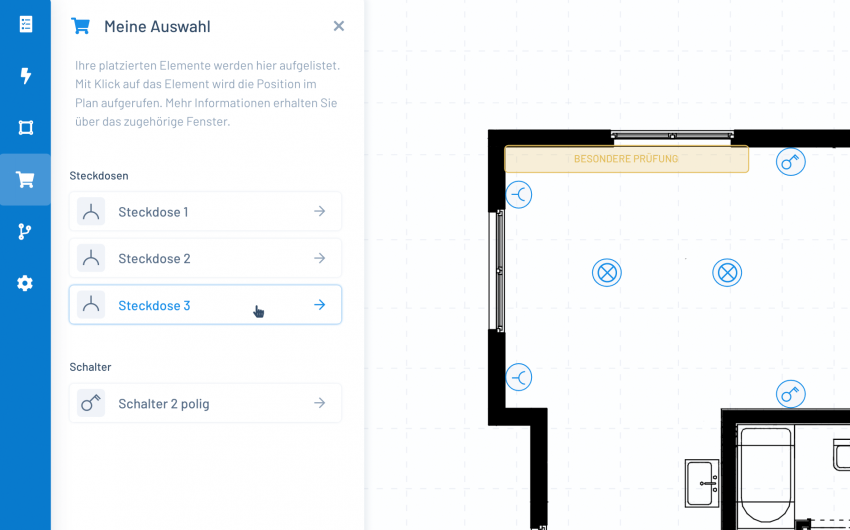 Locate additional elements or changes in the standard planning directly in the floor plan. Hand sketches are finally a thing of the past!
Consulting first - replanning second
In the electrical planner, you define the range within which your customer is allowed to operate. Restricted areas, limits and additional costs can be stored at any time.
Coordination in real time
Plan together online: Changes down to the individual mouse movement are transmitted in real time. This means that coordination can take place spontaneously during a telephone call.
Online configurator
Electrical planning with customers made easy
Store switch programs and the individual electrical objects, such as sockets and switches, online for your customers. With simple drag & drop, the objects can be easily and intuitively placed in the floor plan as desired.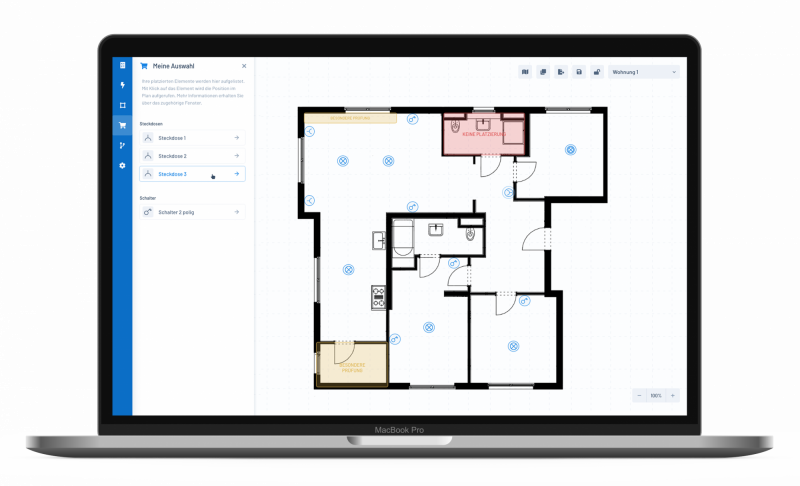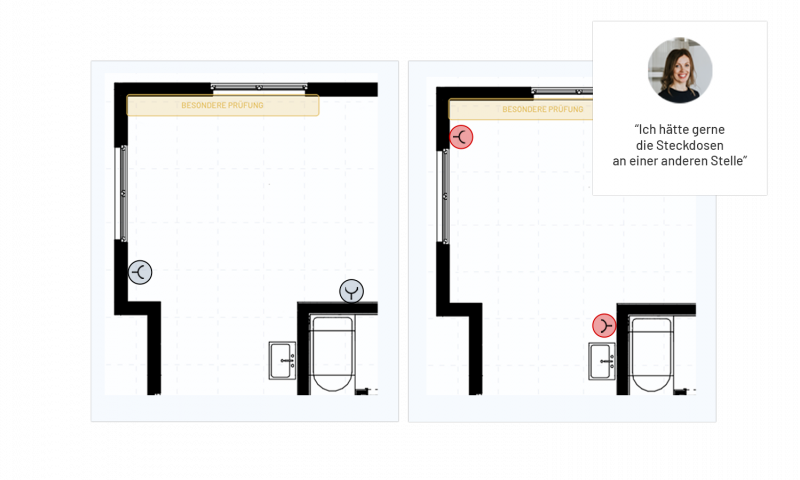 Planned/actual comparison at the click of a mouse
Changes always in view
Instantly track changes and adjustments to standard planning with one click. Approve your customer's placed objects or suggest alternative positions. Set additional costs for additional objects that run transparently for your end customer.
Sie bestimmen den Rahmen - Planstack erledigt den Rest
Determination of restricted areas and areas with special inspection
Mark areas in which no rescheduling on the part of the customer may take place or block objects, such as light outlets, which may not be moved. You determine the framework in which your customer can move!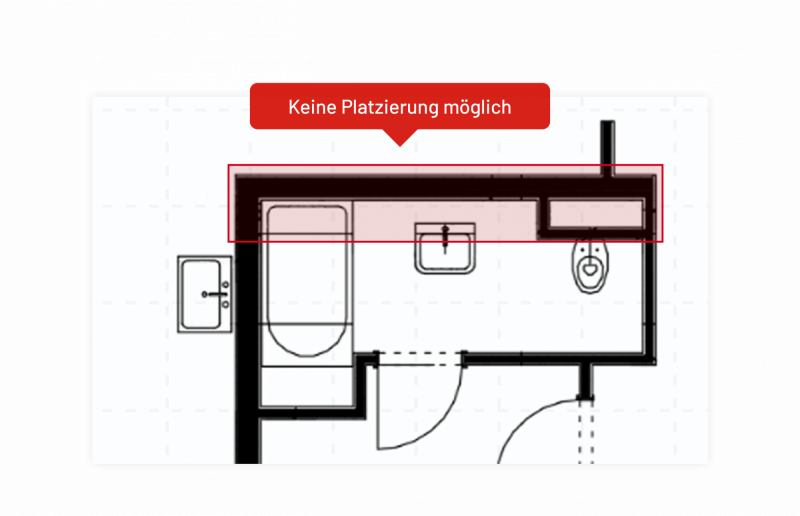 Frequently asked questions
You can set limits for each object. For example, that your customer may add a maximum of 5 additional sockets.

You can activate the electrical planning module at any time with the "Pro" user package, create switch programs and place electrical objects on the respective floor plans. We will also be happy to support you with the setup on request.

In Planstack, you can assign the role "electrical planner" to users, so that they can also work in this module. Using the real-time function, you can also carry out the planning together with the customer online in an uncomplicated way.
Get to know all functions
First have a look